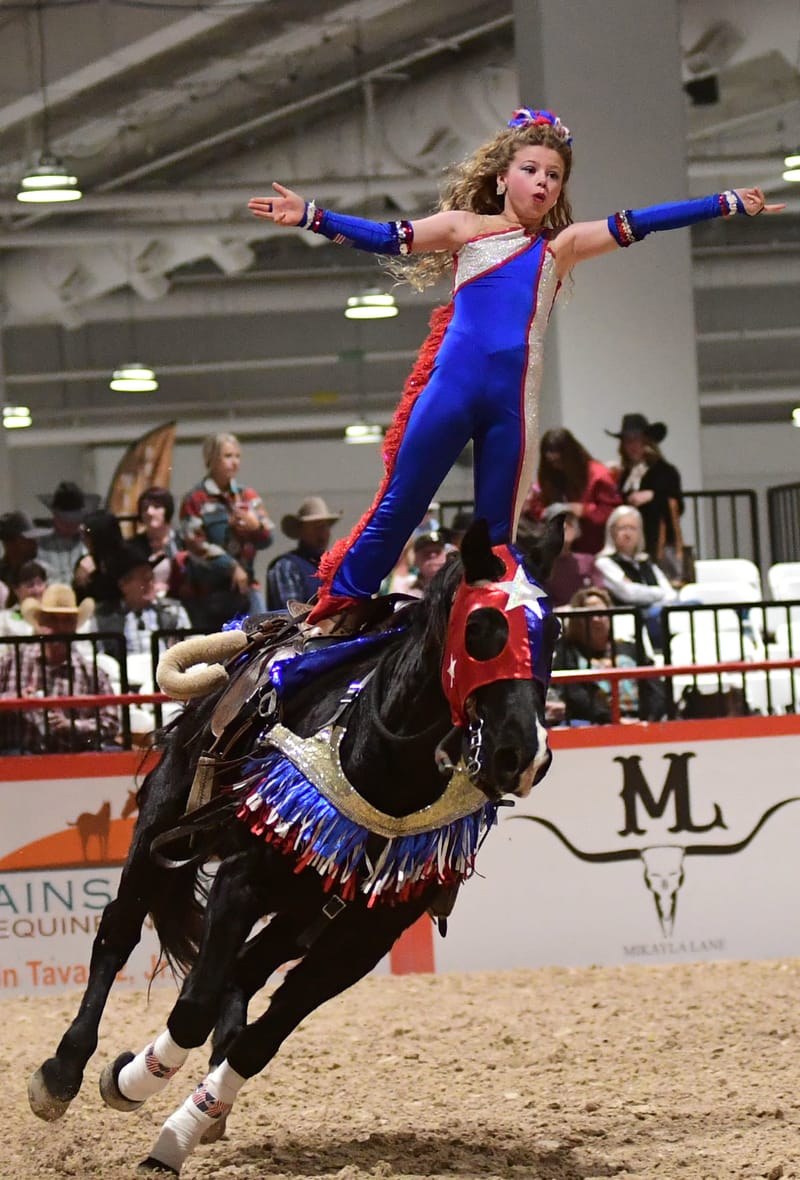 Trick Riding Clinics
Learn the proper foundation for trick riding, or tune up your skills. Jennifer is a gifted coach that brings out the best in her students. Jennifer started performing as an equine entertainer when she was just ten years old and has devoted her life to the art form. She has worked at Dixie Stampede now known as Dolly Stampede, owned and operated a trick riding troupe, and taught many young people the art of equine performance. Her students have become entrepreneurs in the industry. Examples of her students include 2020 PRCA Dress Act of the Year Bethany Iles, the Double Trouble Trick Riders, Jr Boys International Champion Tyler Acree, and viral sensations Liberty Cunningham and Maddy Gatrel.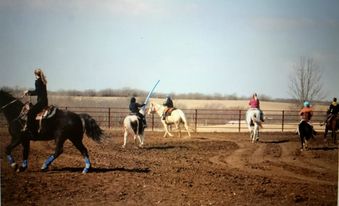 Game For Learning
Taught by: Jennifer Gatrel, Liberty Cunningham, and Maddy Gatrel It is time to bring fun back into kids learning horsemanship!!! The girls of Pegasus Riders use classic childhood games to teach horsemanship skills. Get ready for Red Light - Green Light, Pool Noodle Tag, and so much more!!