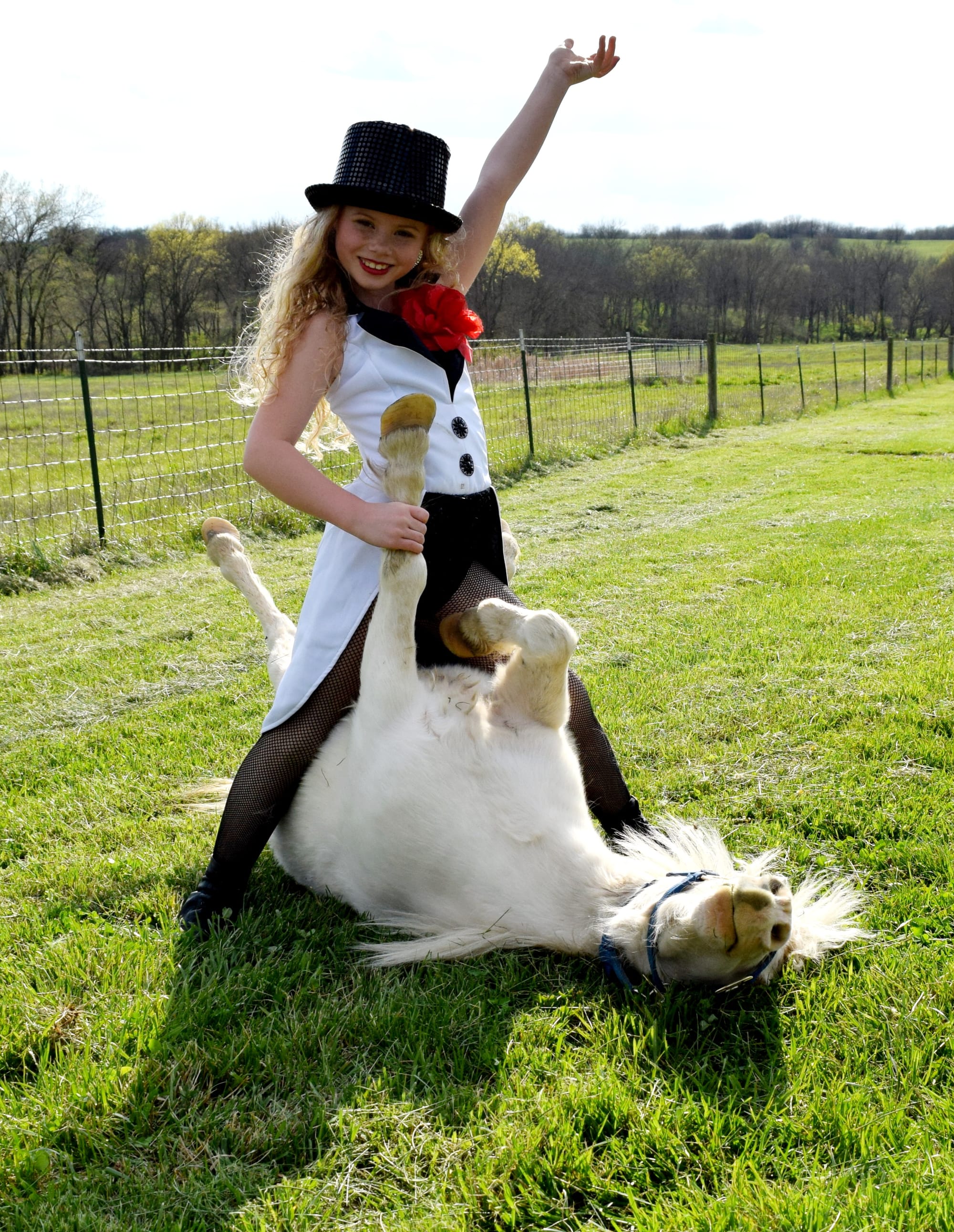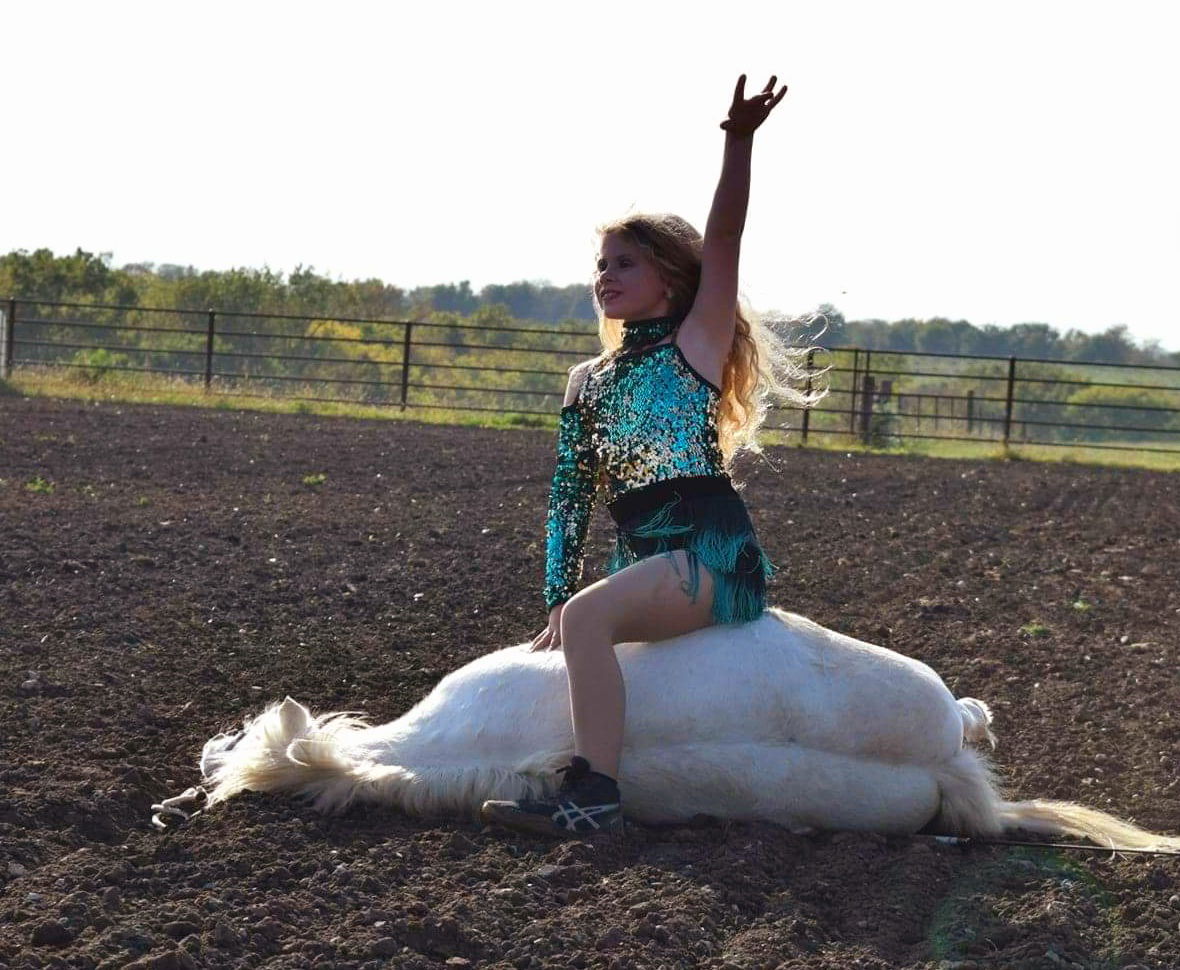 Karla, Maddy, and Mouse's Story:
Former Kill Pen Horse and Nine- Year- Old Girl Makes Big Impact Online: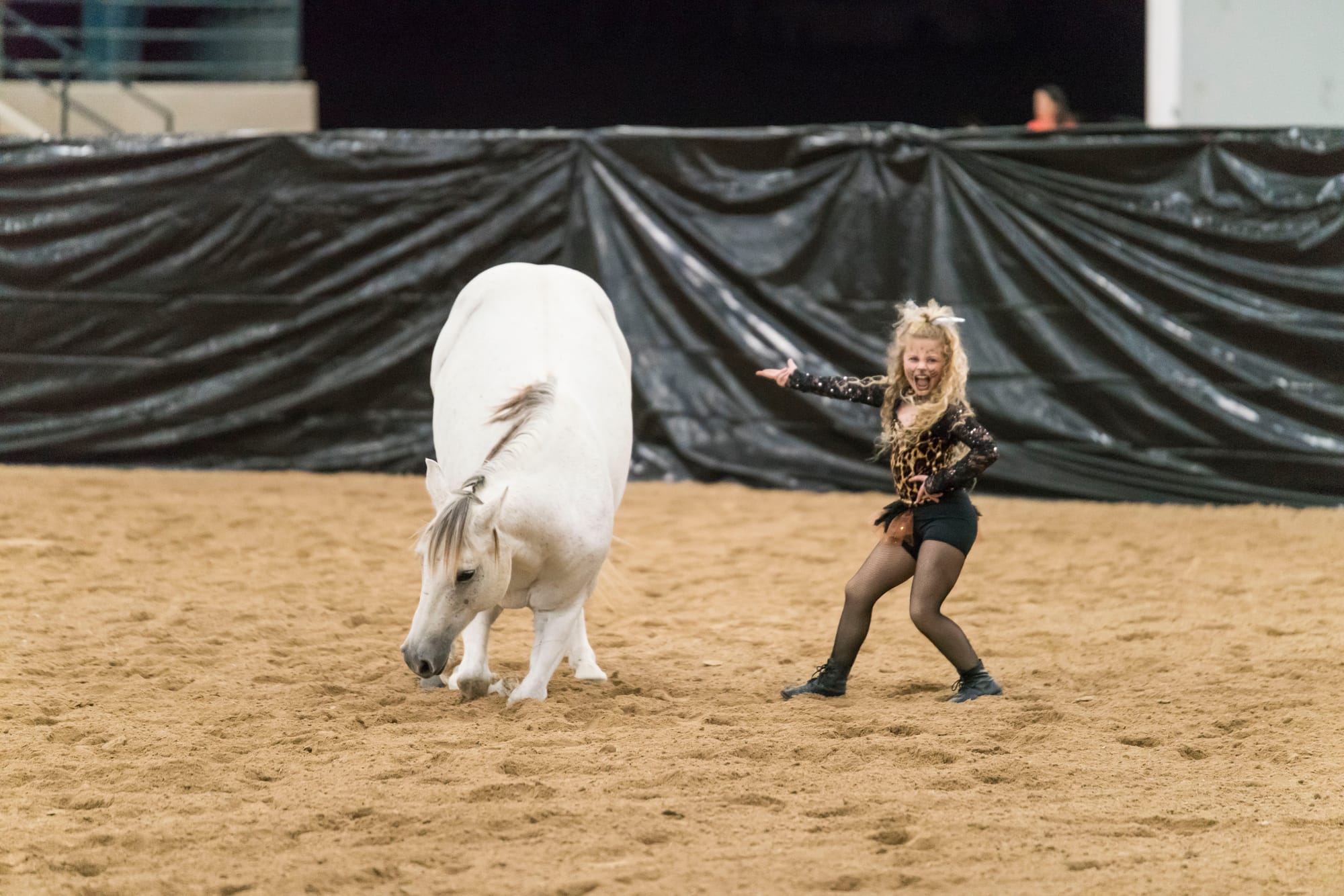 In October 2019, 9-year-old Maddy Gatrel of Cowgill, Mo performed a liberty freestyle routine at the first International Liberty Horse Competition. They won her division and the hearts of many watching.
Maddy's story is special because of the history. Mouse, the 15-year-old mare Maddy performed with, is owned and trained by Karla Switzer of Lexington, Ky. Maddy traveled to Kentucky and had just four days to learn the detailed choreography and the art form of liberty.
During the competition, Maddy made many mistakes in the routine. Mouse, who was without any headgear, was totally free to leave and yet amazingly stayed with her and analyzed and responded to what Maddy asked. The love and joy between the two is palpable.
"From the moment Maddy and Mouse met it was love at first sight. Maddy trusts her! It has been the most beautiful relationship I have ever witnessed," Jennifer Gatrel, Maddy's mother, said.
Not only did Mouse have an amazing connection with Maddy, she also transformed the life of Switzer. Switzer grew up as the adopted-from-foster-care daughter of Robin and Jeff Ribordy of Augusta, Kan., who adopted 15 kids. At the age of 15, Switzer was angry, confused and headed down the wrong path in life. Her brother Jason went to the sale barn and bought Mouse for $10 out of the kill pen. The horse was six years old and too pregnant to ship.
Switzer had no horse riding experience and no money for lessons. Yet, as a homeschooled child, she had a lot of time. She and Mouse went spent hours together each day.
Mouse started off with severe flight-or- fight response when Switzer started working with the horse, even escaping from a round pen and then charging Switzer. She recognized her own behavior in her horse. Little by little they healed each other.
"I thought I was saving her, but in the end, she saved me," Switzer said.
Through the years, Gatrel has seen this transformation of the horse and its owner first hand.
"The transformation of Karla from a socially-ackward little girl from Kansas to the beautiful, confident performer she is today is absolutely amazing," Gatrel said. "Mouse was a $10 horse nobody wanted, and Karla was a kid that was let down by her biological family. Together they have created magic that has changed many lives."
The video of Maddy and Mouse's freestyle has reached almost a 1 million people in just two weeks. Based on comments on the video, it has brought people around the world tears of joy.
Maddy sums it up how amazing this horse is.
"I just love her," Maddy said.